Earlier this month dozens of runners from across England, Wales, Scotland, Ireland and New Zealand took part in #Run1000, raising more than £4500 for five charities, including the Farming Community Network, RSABI, DPJ Foundation, Waikato-Hauraki-Coromandel Rural Support Trust and Samaritans Ireland.
During the event, which was sponsored by Eat Farm Now and The Ad Plain, runners clocked up a total of 3193.8 miles in just seven days. In addition to raising funds, the aim was to build further awareness of the links between good mental health and good physical health, encouraging people to get out walking or running and enjoying the countryside.
Sheena Horner, the main organiser of the event, was thrilled at the result:
''I was delighted with the uptake yet again for Run1000 and even though it was only a week, it was great to see the community come together to champion rural mental health. It really does make the week fly by with the camaraderie and cheeky banter adding so much fun to it all! ''
Duncan Murray-Clarke, Managing Director of The Ad Plain group, which sponsored the event said:
''Run1000 pulls the ag and related community together and gives us a chance to run, walk or cycle away the excesses of Christmas.  The weather was a challenge this year (maybe not for team NZ!), but this didn't dampen the commitment and rivalry between the nations.  And four and a half grand for some great causes is awesome.''
Duncan won Eat Farm Now's unofficial prize for the best selfie, catching this photo with former British tennis number 1 Tim Henman!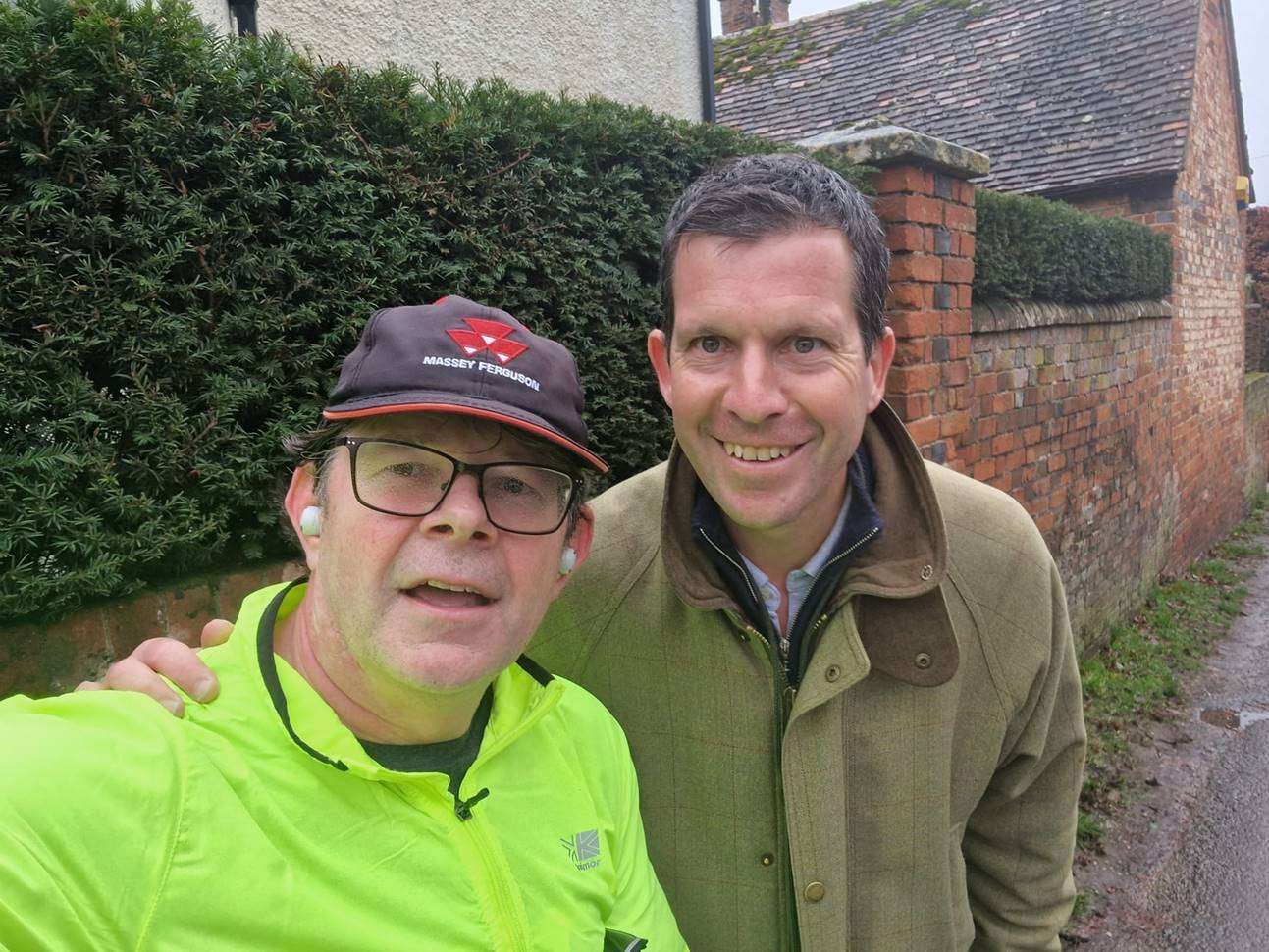 Above: Duncan Murray-Clarke (left), Tim Henman (right)
Wales triumphed in three of the four categories, including the coveted award of first team to reach 1000 miles, the most miles overall and the furthest individual runner, with sheep farmer Dan Pritchard covering an incredible 132.4 miles through the week. However, Team Ireland took the award for the most logged miles per member.
Emma Picton-Jones, Captain of Team Wales said:
''It was a pleasure to be part of Run1000 again this year, to see so many participants from across the globe taking part in raising awareness of mental health in agriculture and doing something so positive for the charities so vital to our community. It made a miserable January much brighter. This was obviously highlighted with a Team Wales win bringing it back home this year!''
It was easy for participants to take part, using the Strava app to log miles and encourage each other with daily messages.
Run 1000 will be back next January and the Eat Farm Now team would encourage you all to get involved.
Top Feature Image: Credit to Sheena Horner