Partner Content Not Fixed
What dairy farmers need to understand about veganism and climate change
Unless you've been living under a rock, you'll have noticed that the UK is preoccupied with two big, but interconnected…
Jimmy Doherty on how he built a successful farm diversification
How has Jimmy Doherty gone from living in a caravan on a derelict farm to running a highly successful diversified…
Creating an online shop – how one farmer did it
Catherine Cunningham set herself the challenge of creating an online business from the family farm in County Antrim with a…
Farmer need to knows: Engineering inspections
As a farmer, how can you make sure you stay safe and meet your legal obligations? Will Evans talks to…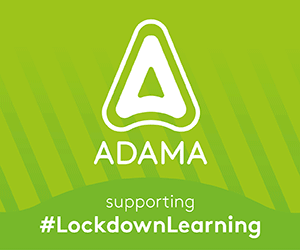 Drones – what farmers need to know
Drones are fun to play with, but can they have a significant impact on our everyday work on the farm?…
Speedboat tours and holiday rentals at Portnellan Farm 
On the banks of Loch Lomond, Portnellan Organic Farm has diversified to welcome holiday makers and tourists with 4-star cottages,…
How could your pension help diversify your farm?
How could your pension help your plans to diversify your farming business? Will Evans talks to Sean McCann, a Chartered…
Diversification lessons: Exports and a 'farm drive-through' at the Rhug Estate
The Rhug Estate in North Wales has diversified from traditional farming to create a successful organic farm shop and take-away,…
Expert advice: Insurance and farm diversifications
Insurance is an important factor to consider when diversifying your farming business… Whilst visiting the Ramsbury Estate, Will Evans recorded…
How to get into agri-contracting – advice from a farmer
We're at Lyndon Farms in Leicestershire to hear how Simon Smith and his family have successfully diversified into agri contracting….
Rural crime trends: How to protect your property
Whether it's cyber crime or dog attacks on livestock, the way rural crime plays out is changing. But how can…
On the front-line of rural crime in Scotland
Will Evans heads to the Scottish Borders to meet people on the front-line of tackling rural crime – what practical…