She who dares, farms
echo get_avatar( get_the_author_meta('user_email'), $size = '80'); ?>
Stella Owen talks all about the 'She Who Dares Farms' conference, how it all initially came about, and how she hopes to inspire and bring together women in farming.
This episode was recorded before the conference, held on Tuesday 21 July.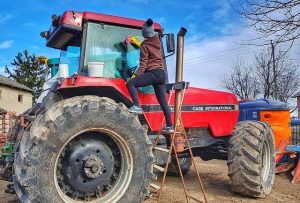 Podcast Sponsor: NFU Cymru – for more information please visit www.nfu-cymru.org.uk
About Will
Will Evans is a beef farmer in Wales and the co-founder of EatFarmNow. He hosts and produces the Rock & Roll Farming Podcast.