Beef cattle, crops and a children's play-barn
echo get_avatar( get_the_author_meta('user_email'), $size = '80'); ?>
In episode 40 of the Meet the Farmers podcast Ben Eagle speaks to Richard Bower, who farms in Staffordshire, England, with his father Ray.
Originally a traditional beef and arable farm, the Bowers are looking to the future and diversifying heavily, making the most of the millions of people on their doorstep in the West Midlands.
They are currently converting livestock buildings to create a children's play-barn to add to their existing enterprises. Richard also has a keen interest in farm politics and has previously stood to be Vice President of the NFU.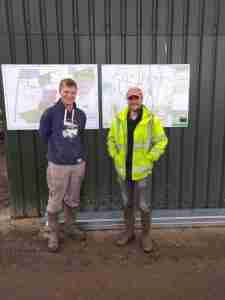 Thumbnail Image by MartinHolzer from Pixabay