Crafty Maltsters: The farmers growing and malting heritage barley
echo get_avatar( get_the_author_meta('user_email'), $size = '80'); ?>
Wouldn't it be cool to grow and malt your own barley for beer or whisky on your farm? Alison Milne and her family are doing exactly that.
Listen to find out all about how they decided to get into malting, the process itself, and how she hopes they can help other farmers take back some control of their markets.
Crafty Maltsters say;
"The journey from seed to glass has become an invisible one, and our ambition is to bring it to life and realise the opportunities our grains can provide the food and drink industry.
"The process of growing and malting grains for use in brewing and distilling can be traced back through the ages, it is rich in heritage and it is time we used this to its advantage.
"On our journey we will be working with the International Barley Hub to explore heritage varieties of barley and the unique characteristics they provide for the final pint or dram."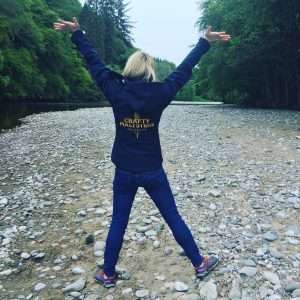 Podcast Sponsor:
NFU Cymru – for more information please visit www.nfu-cymru.org.uk
About Will
Will Evans is a beef farmer in Wales and the co-founder of EatFarmNow. He hosts and produces the Rock & Roll Farming Podcast.
Thumbnail Image by uirá uirá from Pixabay